MA Professional Dance Practice
Tipping Point - Ockham's Razor
Wed 4 Nov 2015, 7:30PM (£ 15.00)
Hang Stretch Yoga (16+)
Adult Workshop
Sun 22 Nov 2015, 12:30PM (£ 20.00)
BA (Hons) Dance Professional Practice Open Day
Featured Performances & Events
5|0 - Joss Arnott Dance & Dame Evelyn Glennie
£ 20.00
Fri 13 Nov 2015, 7:30PM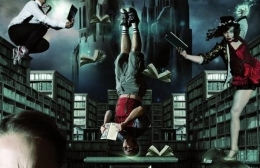 Shhh! - C-12 Dance Theatre
£ 6.00
Wed 28 Oct 2015, 2:00PM
Featured Classes & Workshops
Pilates Beginners Wed (16+)
Adult Class
£ 6.50
Wed 14 Oct 2015, 12:00PM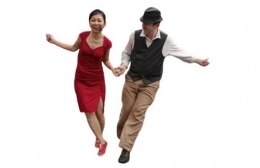 Charleston with Lindy Jazz (16+)
Adult Workshop
£ 20.00
Sat 28 Nov 2015, 11:00AM
The Insider
We've teamed up with our friends at nine leading cultural venues to create The Insider - a new invite list that'll bring you the best exhibitions, sho...
Family Explorers
Do you want to find great days out in the North East for your family?  Sign up to receive free hand-picked recommendations from cultural venues inclu...
Latest News
BA (Hons) Dance Professional Practice Open Day
01/10/2015
Road Closures This Weekend
01/10/2015
Latest Updates



RT
@ToonLibraries:
Two weeks until @dancecity come to City to teach us all our how to dance as part of @JuiceFestival more info here:
http:…
Donate to Dance City
You can make a donation to Dance City by clicking the donate now button or by adding a donation when purchasing tickets.
Your donation will help to support:
a thriving dance culture in the North East of England
professional dance artists to reach their full potential
the creation of new dance works
promote and sustain the artform of dance
young people to reach their potential and make valuable contributions to society
as many people as possible enjoying taking part, watching and experiencing dance
excellence in dance education and practice
Thank you.