Velvet Petal - Workshop (55+)
A workshop based on the show for audiences 55+
Adult Workshop
Newcastle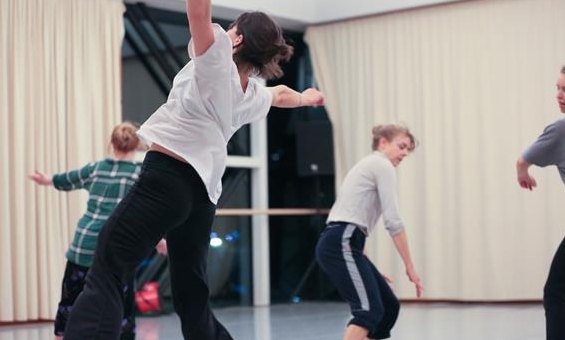 *Performance Ticket Holders Only*

Join Scottish Dance Theatre for a workshop concentrating on the themes of Velvet Petal by Fleur Darkin. Inspired by the life-cycle of the monarch butterfly and Robert Mapplethorpe's photography, Velvet Petal is set to a fresh dance-punk score arranged by Torben Lars Sylvest and includes music by LCD Soundsystem, Spoek Mathambo, and Four Tet.

Experienced in delivering fun and focused workshops for all levels, two dancers will lead this workshop offering a warm up, learning a short section of choreography and exploring structure.

This is a unique opportunity to work with the company's dancers whilst they are on tour this Spring.

This workshop is free to anyone aged 55+ who has a ticket to the Velvet Petal show at Dance City.