The Twi-Lates: Contemporary (12-17) 6.00pm
Children's Workshop
Newcastle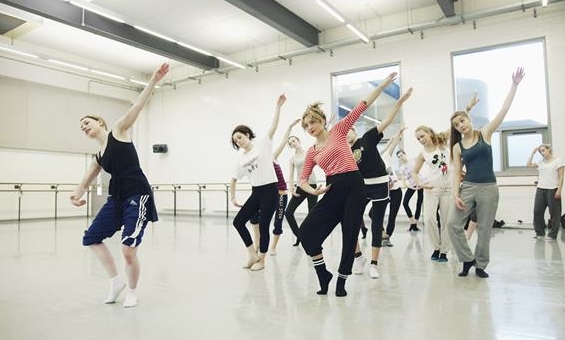 Class times:
5.00pm, 5.30pm, 6.00pm, 6.30pm
The Late Shows is a free culture crawl which takes over Newcastle and Gateshead on Saturday 18th May. As part of the festival we are taking part in The Twi-Lates, an early evening programme of activity specifically aimed at those aged 12-17.

Dance City will be offering free taster classes in Contemporary and Ballet, which can be booked online, along with the chance to see the professionals in action as a North East dance company rehearses in our theatre for you to observe (booking not required for the theatre).

What is it?
Contemporary is a genre of dance that is connected to ballet and modern dance and emerged. This class is brilliant for budding contemporary dance students who would like to develop performance skills.

You will develop contemporary dance technique whether you're a complete beginner or have done some dance before. The class begins with some warm-up and technique exercises which focus on stability and gaining a general understanding of contemporary dance.

You will also have the opportunity to do some choreographic work, either working towards a performance or just exploring movement in a fun and creative way.

Book onto this 20 minute taster to try it out for yourself!