The Late Shows: Flamenco 9.00pm
Adult Workshop
Newcastle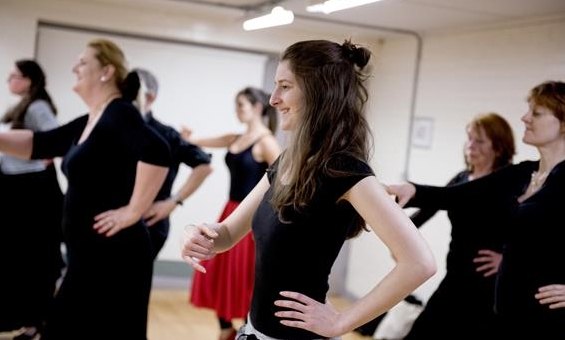 Class times:
9.00pm, 9.30pm, 10.00pm & 10.30pm
The Late Shows is a free late-night culture crawl taking place in Newcastle on Saturday 18 May 2019, which is an annual celebration of the national Museums at Night programme.

This year Dance City are back with even more activities than ever before! Come and see behind the scenes as some of the North East's most notable dance artists rehearse in our state of the art theatre, or dance the night away in our Afro Mix, Salsa, Flamenco and Bollywood classes!

What is it? Flamenco
Flamenco is a genre of music, song and dance from Andalusia in southern Spain, noted for its energetic, staccato style. In the Flamenco classes you will learn the technique and rhythmic patterns as part of simple choreography, with special attention to feet and other basic exercises.

You will pick up the essential foot/heel rhythms, posture, strength and body control, as well as learning hand movements and expression in this passionate style.

Book onto this 20 minute taster to try it for yourself!