Pilates Tuesday 7pm (16+) Newcastle
A more challenging class to strengthen the body
Adult Class
Newcastle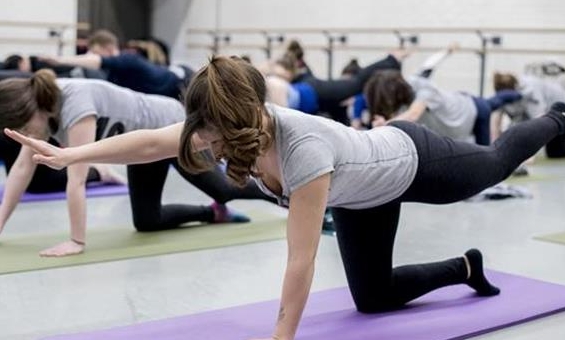 Class times:
Every Tuesday 7.00pm-8.00pm
Targets: core, back, flexibility and mobility.

What is it?
This class builds on the foundations established in the beginners level class, moving with greater flow and pace, working with more of the classical repertoire, and more complex combinations to add challenge and increase strength and stamina. This class also incorporates small equipment where possible and as always, technique is paramount to achieving results so modifications and are always offered when required.

Who is it for?
Anyone aged 16+ with or without Pilates experience.

What should I wear?
Comfortable clothing, no shoes

What do I need to bring?
Bottle of water.

Teacher Alex Mitchinson.
Alex trained as a professional dancer at Laine Theatre Arts. In 2009 Alex qualified as an Advanced Pilates Instructor. Alex teaches all levels of Pilates from Beginners to Pro. Bringing together dance and Pilates training allows Alex to teach interesting and wide ranging Pilates classes suitable for all in a safe and friendly environment whilst focusing on individual needs within the class.

Please let the ticket office know if you have any additional needs, if you feel comfortable in doing so. If you are pregnant, have an injury or an existing medical condition we would recommend that you seek professional advice before attending a class.