Vogue Workshop (16+)
An introduction to this iconic dance style
Adult Workshop
Newcastle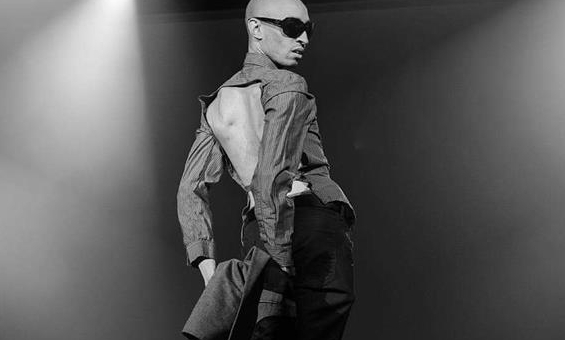 What is it?
Vogue, or Voguing, is a highly stylized, modern house dance originating in the late 1980's which evolved out of the Harlem ballroom scene of 1960's America. Developed and performed by LGBTQ people of colour to create and own their own space it has grown to become a celebration of their culture. Gaining mainstream exposure through documentary film "Paris is Burning" and song and video "Vogue" by Madonna in 1990, vogue culture continues to inspire artists today with Vogue Houses performing the style across the world.

This workshop delivered by Mother of Manchester's House of Ghetto, Darren Pritchard, will provide an introduction to the dance style, exploring the three genres of voguing, old way, new way and vogue femme and developing a short voguing routine.

Those who attend the workshop are invited to show off their new voguing skills by walking at the Curious Vogue Ball on Saturday 6th July.

Curious Vogue Ball and Vogue Workshop are programmed as part of Curious Festival 2019. For more information visit: www.curiousarts.org.uk

Tickets are £8 or book for the Deep In Vogue film at 7.00pm and get both for £10.

Who is it for?
Suitable for all levels

What should I wear?
Category is..."Comfortable Fashionista!" Whilst Voguing is all about expressing yourself and bringing life to the catwalk, we suggest wearing comfortable clothing that's easy to move in and comfortable non-marking shoes.

What should I bring?
Plenty of Water

PLEASE NOTE: We require at least 7 days' notice if you would like to cancel or exchange your ticket once booked.

Teacher Darren Pritchard
Darren Pritchard has had a long and distinguished career as a performer, choreographer, teacher, producer and director in the worlds of film, fashion, TV, theatre and dance. Co-Artistic Director of Black Gold Arts and Artistic Director of Company Fierce, Darren devises original contemporary dance and experimental theatre work. Project Manager and choreographer for the House of Suarez Vogue Ball, Darren is also Mother of the Manchester based House of Ghetto and Director/Deviser of Rent Party co-produced by Sheffield Theatres. Throughout their career Darren has worked with free runners, street/ballet/contemporary dancers and actors to create work which is only limited by their imagination.