Uncaged Aerial Intensive (18+) Sunderland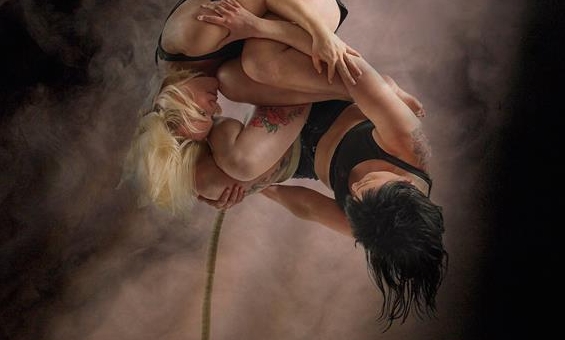 Class times:
Sat 27th & Sun 28th July 9am-5pm
Create
Are you looking to put an act together? Uncaged are running a 2 day intensive for emerging aerialists looking to find their expression. It will help you find your unique way of moving and introduce you to how to tell a story and build character.

For this event you must have previous aerial experience, whether you're a beginner or intermediate level.

Date: 27th and 28th July 2019
Times: 9.00am - 5.00pm
Price: £200pp
Location: Dance City, Fire Station Arts Centre, High Street West, Sunderland, SR1 3EX

Uncaged Aerial are a female-led aerial theatre duo combining high-level aerial and storytelling. Emma is a professional rope artist and was recently nominated for Best Performer at the Journal Culture Awards. Sarah's specialism is aerial hoop and her background is in storytelling. She has a doctorate in Creative Writing. They are about to undertake a Creative Summer residency a Dance City to work on their piece, I Am No Bird, which will be performed at the Sunderland Creative Writing Festival.

This event is run and managed by Uncaged Aerial, for any queries please contact uncagedaerial@gmail.com

By signing up to the intensive you agree for your details to be shared with Uncaged in order to receive further details of the schedule.