Girls Only Level 2 (11-15) Newcastle
Every Saturday 2pm-3pm
Children's Class
Newcastle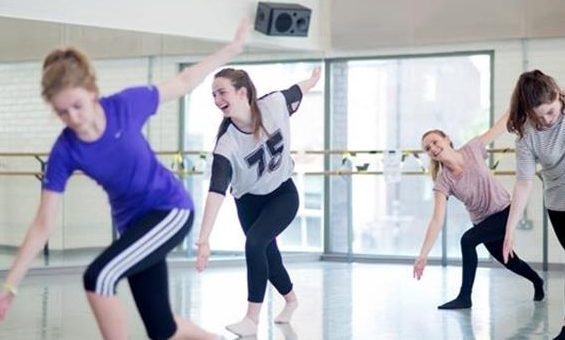 Class times:
Every Saturday 2pm-3pm
What is it?
Girls Only is an urban class with a contemporary twist suitable for those with a little bit of dance experience. This class will take you through a fast pace cardio warm up which will then lead to a hip hop technique class with a touch of contemporary as well as learning choreography. This class will give you all the skills you need for performance.

Who is it for?
Any girl aged 11-15, with some dance experience (beginners class at 1pm).

What should I wear?
Comfortable clothing, leggings, tracksuit bottoms (not shorts) and T-shirt etc.

What should I bring?
Bottle of water

Teacher Claire McGrath
Claire studied BA Honours Degree in Dance Choreography at Northumbria University, housed at Dance City. Originally from Hull she knew from her first week training at Dance City that she wanted to live and have a career in Newcastle. She graduated in 2008 and has been teaching at Dance City and other venues ever since.

Please let the ticket office know if your child has any additional needs, if you feel comfortable in doing so. If your child has an injury or an existing medical condition we would recommend that you seek professional advice before they attend a class.