Power Yoga (16+) Newcastle
A powerful and dynamic class building strength
Adult Class
Newcastle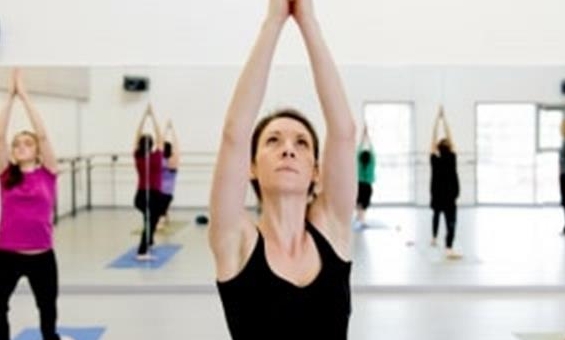 Class times:
Every Friday 5.30pm-6.30pm
What is it?
Power yoga is a dynamic strength based practice designed to challenge the body through a higher tempo flow. It incorporates the athleticism of Ashtanga Yoga, including lots of vinyasas (series of poses done in sequence) but other poses are taught in different orders, making every class different. There are fewer poses than traditional yoga as each one is held for longer, often with pulses to give an all-over body workout which also builds strength. Benefits of the practice include development and increase of strength and stamina throughout the postures as well as increased static and dynamic flexibility. The practice also caters to stress relief, as the flow based element of the class will allow the mind to detach from distraction and be present within the practice.

Who is it for?
Any adults, all levels and abilities welcome.

What should I wear?
Comfortable clothing, socks or barefoot.

What should I bring?
Bottle of water

Teacher Sidonie Graham
Sidonie first developed her love of yoga in 2016 through rock climbing, when yoga was introduced to her as an application to be practiced alongside climbing in order to compliment the sport. After a number of years of self-practise Sidonie completed her 200 hour teacher training at Rishikesh in February 2019. The crucial art of alignment during practice and anatomical workings/injury prevention behind asanas is a huge part of her teaching, believing that in order to truly connect to physical practice, you must first understand the body.
Sidonie truly believes that Yoga is a healer. As a teacher, she aims to translate this faith in an informative and positive style to her students.

Please let the ticket office know if you have any additional needs, if you feel comfortable in doing so. If you are pregnant, have an injury or an existing medical condition we would recommend that you seek professional advice before attending a class.