Hip Hop Reggaeton (16+) Newcastle
A Latin infused Hip Hop for beginners
Adult Class
Newcastle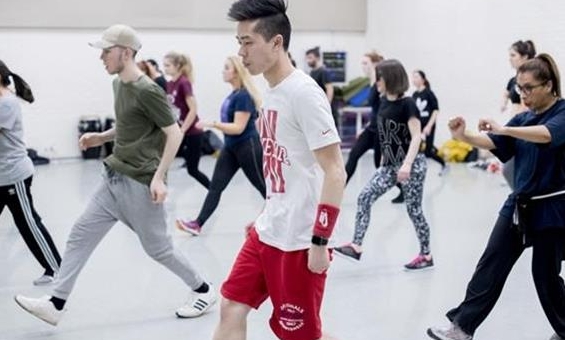 Class times:
Every Wednesday 7pm-8pm
What is it?
Hip Hop Reggaeton is a classic hip hop style with a Latin/Afro Caribbean twist. The class begins with a high impact cardio warm-up before moving into fun, challenging routines set to Spanish/Latin pop music. Whilst there will be traditional street dance moves, there will also be an infusion of Latin and Afro style steps, such as salsa, body waves and isolations.

Who is it for?
Anyone aged 16+ with little or no dance experience.

What should I wear?
Comfortable clothing, trainers or socks.
Please note - only clean trainers can be worn in the studio.

What do I need to bring?
Bottle of water, towel.

Teacher Lauren Colli

Please let the ticket office know if you have any additional needs, if you feel comfortable in doing so. If you are pregnant, have an injury or an existing medical condition we would recommend that you seek professional advice before attending a class.