Meditation 1.15pm (16+) Newcastle
Achieve a calm state of mind
Adult Class
Newcastle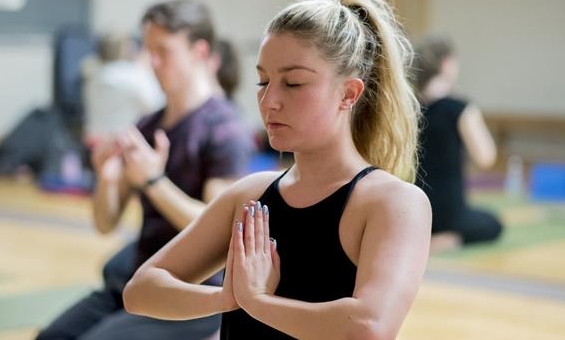 Class times:
Every Sunday 1.15pm-1:45pm
Please note - no latecomers will be admitted to this class.

What is it?
Meditation is the practice of mindfulness and focusing the mind to train attention and awareness, and achieve a mentally clear and emotionally calm and stable state. These relaxing classes will teach you the skills and technique to clear the mind and achieve a sense of calm and flow.
The class works especially well when coupled with Vinyasa Flow Yoga before or after the class.

Who is it for?
Anyone aged 16+ at a beginners level.

What should I wear?
Comfortable clothing, no shoes.

What do I need to bring?
Students can bring their own Yoga mat if they wish (Dance City also has mats in the studio that you can borrow for free) and bottled water.

Teacher
Pamela Galbraith Pamela began dancing at a young age where her passion for ballet led her to achieve a ballet scholarship with the British Ballet Organization. She went on to graduate from the Northern School of Contemporary Dance. As a qualified BBO teacher of ten years, Pamela has primarily taught ballet along with other forms of dance to children and adults from beginners to advanced level. She has also coached students embarking upon vocational dance training through Dance City's Advanced Teaching Programme.

Please let the ticket office know if you have any additional needs, if you feel comfortable in doing so. If you are pregnant, have an injury or an existing medical condition we would recommend that you seek professional advice before attending a class.