NEW: Aerial Beginners (Adult) Sunderland
A fun chance to learn aerial skills
Adult Class
Sunderland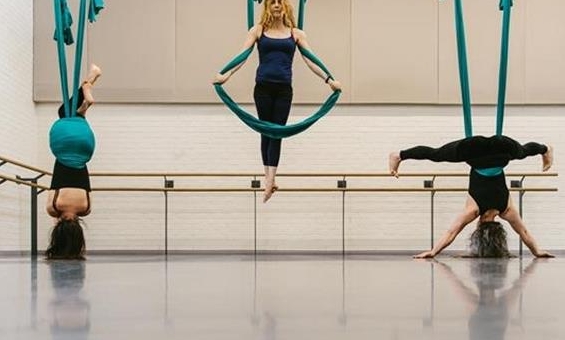 Class times:
Every Saturday 2.30pm-4.00pm
This is a brand new class so you can try it out for free any time between now and Christmas! Simply add it to your basket and the 100% discount will be automatically be applied.
(One ticket per person).

What is it?
Come along to dance on the ground and in the air in these fun and creative sessions. You will develop skills across a range of aerial kit.

Aerial is a great way of keeping fit, improving mobility and having fun! Improving strength is one of our main focuses in aerial and you will get a full body workout from a class. Aerialists are especially strong in their upper bodies and core.

What should I wear?
Comfortable clothing - no zips or buckles as these could get caught on the equipment.

What should I bring?
Just water

Teacher Emma

If you have any additional needs please let the ticket office know when booking, if you feel comfortable to do so.