Bachata (16+) Newcastle
A sensual partner dance
Adult Workshop
Newcastle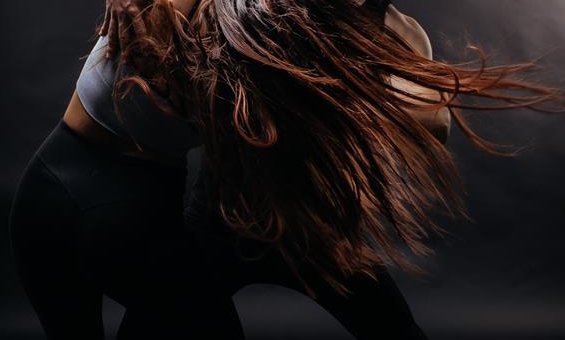 Class times:
Wednesday 23rd October, 6pm-8pm
What is it?
Bachata is a social dance in couples or individually which was created in Dominican Republic during 1960s. The Bachata music combines Bolero and Merengue which were already very popular at the time. A few years later, immigrants from Dominican republic went to the USA and they mixed Bachata with more urban dance styles to create Bachata Moderna. Bachata started getting more and more popular in the Latin Scene and in 2009 Korke and Judith, two dancers from Spain with contemporary and zouk dance backgrounds, created a new style called Bachata Sensual which inspired millions of people to learn how to dance and made Bachata the most famous Latin dance in the World. Since 2009 millions of people around the world dance Bachata Sensual and there are festivals everywhere around the world which include workshops, performances and concerts by bachata teachers and singers.

What should I wear?
Comfortable clothing. You are welcome to wear a small dance heel (not stilettos) if you wish.

What do I need to bring?
Bottle of water.

Teacher - Rezi Ademi
Rezi discovered his love for dancing in 2013 when he joined his first ballroom and Latin dance classes in a dance school at his home town in Greece. He gained a strong background in cuban salsa, cross body salsa, mambo, rumba, chacha, and European tango. However, when he danced bachata he realised that he found what he really wanted to do in his dancing career. When he moved to UK he joined congresses all over Europe to develop his Bachata skills and technique. He enhanced his bachata skills by attending workshops delivered from some of the most iconic Bachata artists/teachers in the world including Daniel and Desiree, Ataca y La Alemana, Korke and Judith, Luis and Andrea.
Now he is the co-ordinator of the Greek Bachatastars competition and he is the organiser/co-founder of the biggest Bachata Festival in Greece. His passion is to teach, perform and spread the love of Bachata. He is now teaching nationally and internationally in festivals. He teaches on a weekly basis and he has created a Bachata community in the city of Newcastle. Throughout these years he has developed his own style and now he is teaching bachata sensual and bachata fusion classes.