PiYo Workout (16+) Newcastle
An all-over workout combining Pilates & Yoga
Adult Class
Newcastle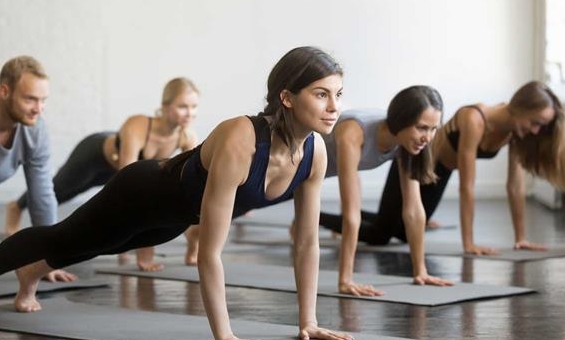 Class times:
Every Friday 12.30pm-1.30pm
What is it?
PiYO is a fun filled class set to a fabulous soundtrack and is suitable for all. It's an innovative yoga and pilates influenced workout that builds strength, improves flexibility and tones muscles. These low-impact, dynamic, flowing sequences are designed to deliver real results. Get ready to sweat, stretch and strengthen.

Who is it for?
Anyone aged 16+ at a beginners level.

What should I wear?
Comfortable clothing, no shoes.

What do I need to bring?
Students can bring their own Yoga mat if they wish (Dance City also has mats in the studio that you can borrow for free) and bottled water.

Teacher Danielle Neighbour
Danielle is an ex-dancer and fitness enthusiast who has created a programme of classes that are welcoming to all, fun and would also help people to get results. Every single class she runs has an aim of building strength, tone, fitness and confidence. It doesn't matter what level of fitness you have, Danielle will work with you to ensure that you can take part, have fun and feel better!

Please let the ticket office know if you have any additional needs, if you feel comfortable in doing so. If you are pregnant, have an injury or an existing medical condition we would recommend that you seek professional advice before attending a class.