Breaking (Adults)
Power, strength and creativity
Adult Class
Newcastle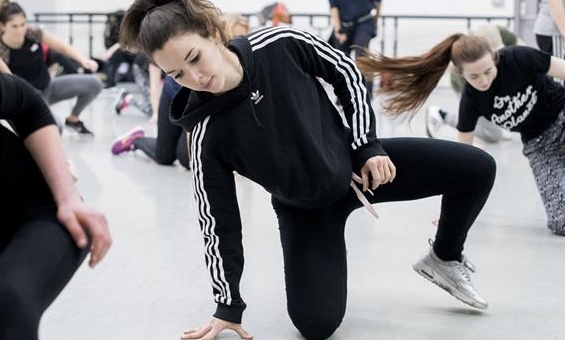 Class times:
Thursdays 7.30-8.30pm
What is it?
Breaking, alsko known as Breakdance, is an athletic style of street dance which mainly consists of four kinds of movement: toprock, downrock, power moves and freezes. This class will be an introduction to the basics of breaking. Each week you will improve on your strength, skill and techniques.

Who is it for?
Adults of all ages and abilities

What should I wear?
Loose comfortable clothing. Trainers (no black soles)

What shall I bring?
Water and sweat towel.

Teacher: Paul Allen. Paul, originally from Northern Ireland, has been teaching dance for the past 10 years in various settings across the North East including in schools and with adults with learning difficulties. Paul's background is in bboying which he started in 2002 with his crew Bad Taste, and since moving to Newcastle in 2005 he has been working as a freelance dancer and teacher. He has a huge love for dance and thrives on passing on his knowledge of breaking to younger generations. It has had an amazing impact on his life and he wants to give others the same opportunities that he had.

Please let the ticket office know if you have any additional needs, if you feel comfortable in doing so. If you are pregnant, have an injury or an existing medical condition we would recommend that you seek professional advice before attending a class.