NEW: Ballet Beginners (55+) Newcastle Thursdays
Adult Class
Newcastle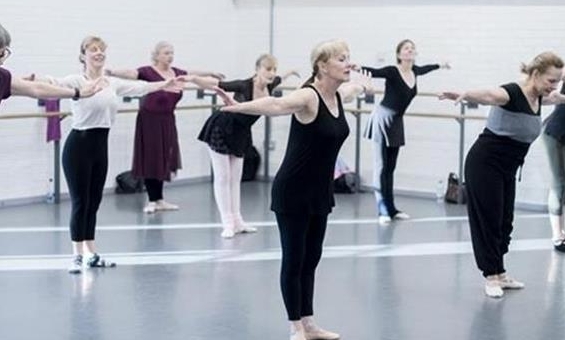 Class times:
Every Thursday 1-2pm
This is a brand new class so you can try it out for free any time during the Summer term! Simply add it to your basket and the 100% discount will be automatically be applied.
(One ticket per person).

Targets: lower body, arms, core and posture.

What is it?
This is an exciting Ballet class created for the more mature body.
Ballet targets core strength, flexibility, balance and alignment whilst challenging the mind through musicality and sequencing. This class is a wonderful way to stretch, learn, and engage your sense of expression through classical movement in a friendly and positive environment.

What should I wear?
Comfortable clothing, nothing too loose. Ballet shoes or socks.


What do I need to bring?
Something to tie your hair back if you have long hair.

Teacher Giulia Coti Zelati After graduating from London Contemporary Dance School and obtaining an MA degree through an apprenticeship with balletLORENT, Giulia has been developing her own practice as a dance artist, working primarily with children and young people through creative dance and set movement based sessions. Teaching has been a continuous interest of hers as a dance artist: drawing on a mixture of different contemporary dance techniques, she has been teaching in numerous settings, from professional workshops to open classes, to participants aged 5 to 60 across the UK.

Please let the ticket office know if you have any additional needs, if you feel comfortable in doing so. If you are pregnant, have an injury or an existing medical condition we would recommend that you seek professional advice before attending a class.