Voguing Workshop (adult)
Adult Workshop
Newcastle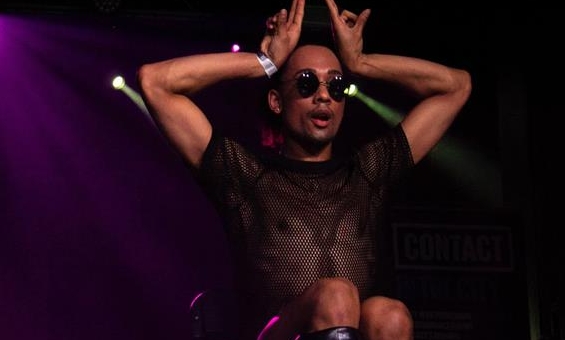 In this workshop, you will be introduced to a brief history of a ballroom culture and many aspects that comprise this scene.

Vogue is one of the most important facets of ballroom and will be the main feature of the workshop.

In this session, the focus will be on self-expression using a range of basic movement designed to help you present your uniqueness, talent, and elegance through exploring the use of hands, face, catwalk, duckwalk, dips and spins.

Dress comfortably and in your best colours

Who is it for? Adults of all ages and abilities. No experience necessary

What should I wear? Anything you like!

The workshop will be led by Jaii Andrew the legendary roller skating explosion, Mother of House of Myztique. Jaii has worked within the Musical Theatre and Commercial Industries for more than 18 years. Having graduated from The Liverpool Institute for Performing Arts (LIPA) in 2011. They went on to star in two European Tours of "Hair" The Musical (2011-2012), and had appeared in the 25th Anniversary Cast of "Starlight Express" as "Electra", in Bochum, Germany (2012-2014). They were featured as a main dancer for Calvin Harris and Sam Smith at The Brit Awards 2019; also performing alongside Janelle Monae as her official support act at MIF (Manchester International Festival) 2019 in Castlefield Bowl. They have even strutted their stuff as a contestant on The X-Factor UK.


Please let the ticket office know if you require any additional support, if you feel comfortable in doing so. If you have an injury or an existing medical condition we would recommend that you seek professional advice before they attend a workshop.