Slow Flow Yoga (55+)
Gentle Yoga Practice for people Age 55 and over
Adult Class
Newcastle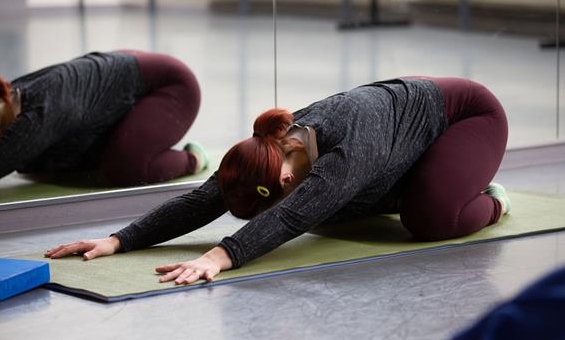 Class times:
Every Monday 12:30-1:30pm
What is it? Slow Flow Yoga will work slowly and smoothly through yoga postures connecting with the breath. By practising postures progressively we will achieve more alertness, steadiness and overall comfort bringing the body, mind and breath into unison.

Who is it for? Anyone aged 55+ at all levels of experience.

What should I wear? Comfortable clothing, no shoes.

What do I need to bring? Some water and your own yoga mat if you have one. Yoga mats are available free to borrow if needed.

If you have any additional needs please let the ticket office know when booking, if you feel comfortable to do so.

Teacher Pamela Galbraith.

Pamela is a yoga teacher, astrologer, nurturer and free spirit! Pamela believes movement is medicine and when energetically aligned we step into our greatest power. Pamela began dancing at a young age where her passion for ballet led her to achieve a ballet scholarship with the British Ballet Organization. She went on to graduate from the Northern School of Contemporary Dance. As a qualified BBO teacher of ten years, Pamela has primarily taught ballet along with other forms of dance to children and adults from beginners to advanced level.

If you are pregnant, have an injury or an existing medical condition we would recommend that you seek professional advice before attending a class.