Breakdancing (7-15) SD
Children's Class
Newcastle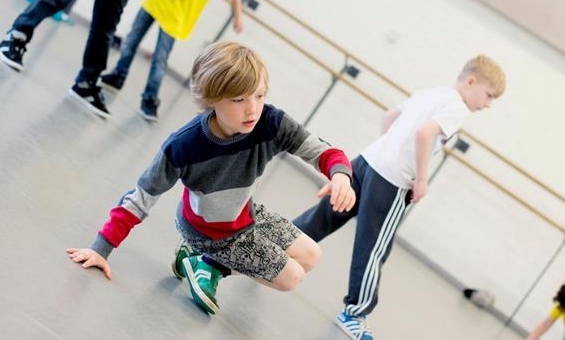 Class times:
Saturdays 11.30-12.30
Please select 'Print At Home' at the checkout to make sure you receive your e-ticket. You need to show this to the teacher as you enter the studio, either on a device or as a print out.

What is it? Breakdancing is a beginners introduction to all elements of breakdance. Learn how to create your own style using the foundations of breaking. During this class you will learn top rocks, drops, footwork and freezes. You will learn how to create your own B-Boy style from the various styles taught. Breakdance is a popular style of street dance that was created and developed as part of hip-hop culture among African American and Latino youth in New York City.

Who is it for? Anyone aged 7-15 all abilities welcome, suitable for beginners.

What should I wear? Comfortable clothing, trainers or socks What should I bring? Bottle of water

Teacher: Paul Allen. Paul, originally from Northern Ireland, has been teaching dance for the past 10 years in various settings across the North East including in schools and with adults with learning difficulties. Paul's background is in bboying which he started in 2002 with his crew Bad Taste, and since moving to Newcastle in 2005 he has been working as a freelance dancer and teacher. He has a huge love for dance and thrives on passing on his knowledge of breaking to younger generations. It has had an amazing impact on his life and he wants to give others the same opportunities that he had.

Please let the ticket office know if your child has any additional needs, if you feel comfortable in doing so. If your child has an injury or an existing medical condition we would recommend that you seek professional advice before they attend a class.

Studio classes must follow social distancing rules, please keep a 2 metre distance where possible. Due to reduced capacity studio class tickets are very limited. This is a hybrid class. Some people will be taking part in the studio with social distancing, while some will be taking part at home via Zoom. There will be a camera and screen in the studio live streaming the class into Zoom participants' homes.

Masks must be worn around the Dance City building which you may remove once inside the studio. There is a possibility that you will be asked to keep your mask on during class. Go straight to your studio when you arrive, and show your E-ticket to the teacher using your phone or print out from home. The café remains closed for now. Drinking fountains, lockers and showers are currently out of use to reduce risk of contamination. Please bring your own bottles of water, yoga mats, dance shoes and any other items as Dance City cannot supply these.

Do not attend Dance City if you have possible Covid 19 symptoms. Inform us immediately if you have attended and develop Covid 19, so that we can implement Track and Trace. We are taking every reasonable precaution to protect the health and safety of our staff and building users.