Contemporary (11-15yrs) Zoom
Take part at home!
Online Class
Newcastle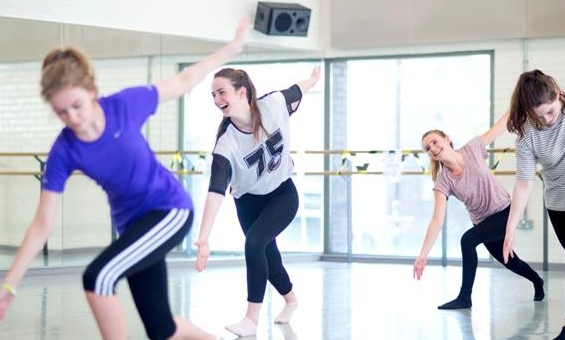 Class times:
Every Friday 17:30-18:30
*This is an online class. The teacher will be filmed live at Dance City and you will take part at home via Zoom.*

What is it? Contemporary is a genre of dance that is connected to ballet and modern dance and emerged in the 1950s. This class is brilliant for budding contemporary dance students who would like to develop performance skills. You will develop your contemporary dance technique whether you're a complete beginner or have done some dance before. This class begins with some warm-up and technique exercises which focus on stability and gaining a general understanding of contemporary dance. You will also have the opportunity to do some choreographic work, either working towards a performance or just exploring movement in a fun and creative way.

Who is it for? Anyone aged 10-15, all levels and abilities welcome.
What should I wear? Comfortable clothing, socks.

Important information:
This is an online class. The teacher will be filmed live at Dance City, and you will take part from home via the online platform Zoom.

You will find the link, meeting ID and password in your booking confirmation for this class. You must not share this link with anyone. You should be booked under your own name.

Please fill in our feedback questionnaire after the class to tell us what you think!

Safety notices:
Children must be supervised by an adult Please make sure you have plenty of space to move in, clear of objects and tripping hazards. Dance City is not responsible for the safety of your home environment or for any accidents. You must keep your camera on at all times for safeguarding purposes. You can talk at the beginning and end of the class but should keep your microphone muted while dancing. You can write any questions or comments in the group 'chat' at any time which will picked up by the class assistant.

Please let us know if you have any additional needs in advance, if you feel comfortable in doing so. If you have an injury or an existing medical condition we would recommend that you seek professional advice before attending a class.

Please note you must be logged in to your Dance City account to purchase tickets.

Remember to accept 'cookies' on the bar at the top of the page.