Salsa (16+) SD
Adult Class
Newcastle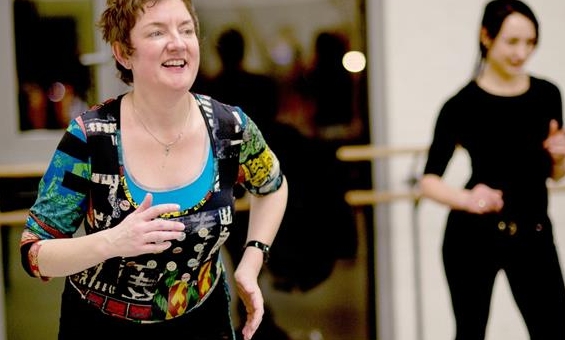 Class times:
Every Thursday 7.30-8.30pm
This class is designed for solo dancers to enjoy Salsa while observing social distancing. You do not need a partner and partner work will not be taught in Salsa this term.

Please tell the teacher your name as you enter the studio. We no longer issue paper tickets.

Targets: endurance, coordination, cardio.

What is it? Salsa is the most popular dance from South America, it is great for socialising and classes give a fun and exciting approach to learning the fundamental basic steps. The classes will take you right from step one, which is great if you have never danced before. Salsa is fluid, stylised and open to musical and personal interpretation. It's all about learning and having fun!

Who is it for? Anyone aged 16+, all levels and abilities welcome.

What should I wear? Comfortable and casual is the norm, it's not a work-out. Shoes: An ordinary day shoe is fine. If possible wear leather or hard-rubber soled shoes. Trainers are not recommended; they will prevent you turning easily and may put strain on your ankles and knees. Ladies: avoid mules and flip-flops.

What do I need to bring? Bottle of water.

Teacher: Coco Vega

Please let the ticket office know if you have any additional needs, if you feel comfortable in doing so. If you are pregnant, have an injury or an existing medical condition we would recommend that you seek professional advice before attending a class.

Studio classes must follow social distancing rules, please keep a 2 metre distance from other dancers where possible. Due to reduced capacity studio class tickets are very limited.

Masks must be worn around the Dance City building. There is a possibility that you will be asked to keep your mask on during class. Go straight to your studio when you arrive. The café remains closed for now. Drinking fountains, lockers and showers are currently out of use to reduce risk of contamination. Please bring your own bottles of water, yoga mats, dance shoes and any other items as Dance City cannot supply these.

Do not attend Dance City if you have possible Covid 19 symptoms. Inform us immediately if you have attended and develop Covid 19, so that we can implement Track and Trace. We are taking every reasonable precaution to protect the health and safety of our staff and building users.