Tap Improvers (16+) SD
Adult Class
Newcastle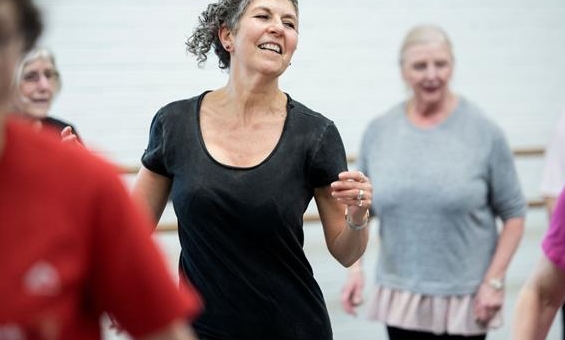 Class times:
Tuesdays 7-8pm
Please tell the teacher your name as you enter the studio. We are no longer issuing paper tickets.

Targets: rhythm, coordination, cardio, legs.
What is it? Tap originated in the United States through the fusion of several ethnic percussive dances, primarily African tribal dances and Scottish, Irish, and English hornpipes, clog dances and jigs. It then developed in more urban environments as the Five Points District in New York City, and was one of the first types of street dance. It uses taps to beat out rhythms and can be danced either without music. At dance city we teach a variety of tap styles incorporating musical theatre, street, traditional and American style. We cover all the basic steps, learn how to dance in time to music and how to memorise and perform routines. We encourage people who have attended beginner level to move up in to improver level once they feel confident and have mastered the basic steps such as time steps and pick-ups. Routines will be taught in 4 week blocks.

Who is it for? For anyone aged 16+ with some tap experience

What should I wear? Loose comfortable clothing and tap shoes. We can not offer tap shoes due to risk of contamination. Or wear clean shoes which will not damage the floor for example trainers. It is recommended that if you want to attend on a regular basis you hire or buy tap shoes.

What shall I bring? Bottle of water. Enthusiasm and a willingness to learn.

Teacher Sue Gow

Sue is an experienced all round dance teacher who has worked for Dance City since 2005. Tap is a passion and she enjoys sharing her ideas and experience and encouraging people to perform. Sue has also put on a range of shows, taught on BTEC in dance and trained people for auditions.

Please let the ticket office know if you have any additional needs, if you feel comfortable in doing so. If you are pregnant, have an injury or an existing medical condition we would recommend that you seek professional advice before attending a class

Studio classes must follow social distancing rules, please keep a 2 metre distance where possible. Due to reduced capacity studio class tickets are very limited. This is a hybrid class. Some people will be taking part in the studio with social distancing, while some will be taking part at home via Zoom. There will be a camera and screen in the studio live streaming the class into Zoom participants' homes.

Masks must be worn around the Dance City building. There is a possibility that you will be asked to keep your mask on during class. Go straight to your studio when you arrive. The café remains closed for now. Drinking fountains, lockers and showers are currently out of use to reduce risk of contamination. Please bring your own bottles of water, yoga mats, dance shoes and any other items as Dance City cannot supply these.

Do not attend Dance City if you have possible Covid 19 symptoms. Inform us immediately if you have attended and develop Covid 19, so that we can implement Track and Trace. We are taking every reasonable precaution to protect the health and safety of our staff and building users.