Boys Moves (7-15) Newcastle
A chance to dance with other like-minded lads
Children's Class
Newcastle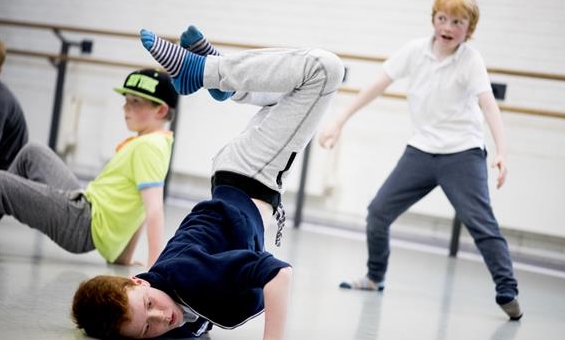 Class times:
Every Friday 5-6pm
What is it?
A fun and fresh fusion of energetic dance styles, from breakdance to hip hop, modern to Street.
Students will participate in learning combinations and routines that change from week to week. The aim is to encourage and inspire students to explore the many flavours of dance.

Who is it for?
All boys aged 7-14, all levels and abilities welcome.

What should I wear?
Comfortable clothing, trainers or socks

What should I bring?
Bottle of water

Teacher Paul Ballen

Please let the ticket office know if your child has any additional needs, if you feel comfortable in doing so. If your child has an injury or an existing medical condition we would recommend that you seek professional advice before they attend a class.