Eliot Smith Dance Pro Class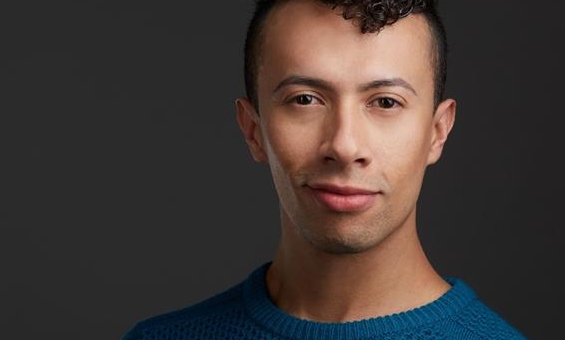 Yamit Salazar, Contemporary Fusion
Born in Colombia, Yamit was raised in Central London and studied performing arts at Bird College. He joined Eliot Smith Dance (ESD) in 2013 as a Company Dancer and accepted the position of Rehearsal Director in 2017. Yamit's class is a fusion of dance styles that pushes the physical body with an emphasis on the core.

As part of Dance City's continuing commitment to support the development of professional artists, the Professional Dance Artist programme offers FREE daily class for professional artists. These classes are suitable for those who are at a professional standard. *Please note you must be logged in to your Dance City account to purchase tickets. The system will class you as a member if you are registered as Professional Artist and you do not need to purchase a membershp to book onto a class. If you are not already registered as a Pro Artist with Dance City please contact us at info@dancecity.co.uk or 0191 261 0505 before trying to make your booking. COVID-19 Studio classes must follow social distancing rules, please keep a 2 metre distance where possible. Due to reduced capacity studio class tickets are very limited. Masks must be worn around the Dance City building which you may remove once inside the studio. There is a possibility that you will be asked to keep your mask on during class. Go straight to your studio when you arrive, and show your E-ticket to the teacher using your phone or print out from home. The café remains closed for now. Drinking fountains, lockers and showers are currently out of use to reduce risk of contamination. Please bring your own bottles of water, yoga mats, dance shoes and any other items as Dance City cannot supply these. Do not attend Dance City if you have possible Covid 19 symptoms. Inform us immediately if you have attended and develop Covid 19, so that we can implement Track and Trace. We are taking every reasonable precaution to protect the health and safety of our staff and building users.