Pro Class Contemporary with Adam Park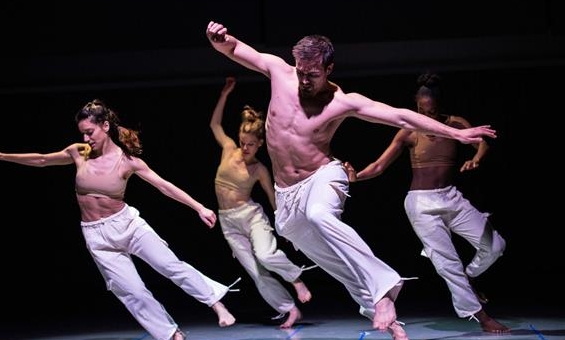 *Please note that this class will be taught remotely via Zoom for the duration of lockdown. Please book via Ticket Office.*

Adams class will begin with a thorough warm up using elements of Cunningham and Release technique moving onto large, expansive movement phrases challenging physical fitness and individual dynamic choices.

As part of Dance City's continuing commitment to support the development of professional artists, the Professional Dance Artist programme offers FREE daily class for professional artists. These classes are suitable for those who are at a professional standard. To read our full eligibility criteria please read our 'About' section here: dancecity.co.uk/professional-artists/ignite-programme/

*Please note you must be logged in to your Dance City account to purchase tickets. The system will class you as a member if you are registered as Professional Artist and you do not need to purchase a membershp to book onto a class.

If you are not already registered as a Pro Artist with Dance City please contact us at info@dancecity.co.uk or 0191 261 0505 before trying to make your booking.


COVID-19
Studio classes must follow social distancing rules, please keep a 2 metre distance where possible. Due to reduced capacity studio class tickets are very limited.

Masks must be worn around the Dance City building which you may remove once inside the studio. There is a possibility that you will be asked to keep your mask on during class. Go straight to your studio when you arrive, and show your E-ticket to the teacher using your phone or print out from home. The café remains closed for now. Drinking fountains, lockers and showers are currently out of use to reduce risk of contamination. Please bring your own bottles of water, yoga mats, dance shoes and any other items as Dance City cannot supply these.

Do not attend Dance City if you have possible Covid 19 symptoms. Inform us immediately if you have attended and develop Covid 19, so that we can implement Track and Trace. We are taking every reasonable precaution to protect the health and safety of our staff and building users.