Zoom Guest Pro Class with Payal Ramchandini Kuchipudi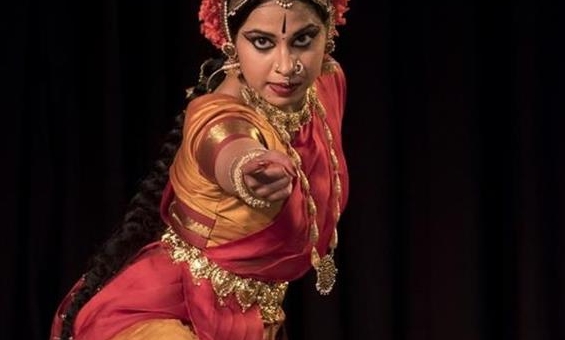 *This is a hybrid class. The teacher will be filmed live at Dance City and you will take part at home via Zoom whilst some people will be taking part in the studio with social distancing*

Payal's class will begin with a short warm-up routine that shall get the heart rate up and prepare the body for the main part of the class where she will be focusing on Kuchipudi (South Indian classical dance style) . She will first be introducing the class to basic steps/fundamentals which form the building blocks for subsequent, more advanced, sequences of this dance form. This will condition the body for the unique postures of Kuchipudi. Participants will then learn longer movement phrases (called 'jathis') that are choreographed using these basic steps. The class will end with a brief exploration into the use of hand gestures and facial expressions.

As part of Dance City's continuing commitment to support the development of professional artists, the Professional Dance Artist programme offers FREE daily class for professional artists. These classes are suitable for those who are at a professional standard. To read our full eligibility criteria please read our 'About' section here: dancecity.co.uk/professional-artists/ignite-programme/

*Please note you must be logged in to your Dance City account to purchase tickets. The system will class you as a member if you are registered as Professional Artist and you do not need to purchase a membership to book onto a class.