Best of the West End Summer Camp (6-9 years) MORNING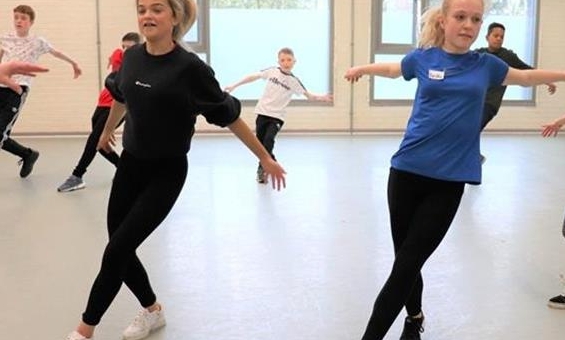 It is your time to shine this summer at Dance City's Best of the West End Dance Camp! This year we will pay tribute to all our wonderful theatres and the amazing shows that have not been able to take place by trying something a little different in our summer camps and creating our very own homage to the wonderful arts. You will spend a fabulous week learning routines from famous musical shows and films and working outside of the traditional theatre space to give these famous shows a new spin.

Whether your child already dances or is a complete beginner all they need is passion and enthusiasm to get moving and have fun. This camp is ideal for trying new styles as it will be two shorter sessions per day allowing for young people to get a taste of the west end across the week on either a morning or afternoon.

The week will be full of different dance styles from musicals designed to capture the imagination. Children can recreate famous scenes from classics like Singing in the Rain, jump into the new age of musicals and try their hip hop and commercial moves as part of the cast of Six and Hamilton, be inspired to dream big with Matilda and save theatre with Sing. We end the week with a socially distanced performance with a difference for friends and family (Government guidance permitting).?

Dance camps take place in the beautiful Dance City venue in Newcastle – a safe, friendly and inspiring environment. The teaching staff are all experienced dance artists who will support your child to have the best experience – growing not only in dance skills but in confidence and social skills too.



General information

The Best of the West End summer camp will be spilt into two age groups with a session in the morning and another in the afternoon timings and ages are as follows:

Monday to Friday

9am till 12pm – ages 6 to 9 years

1pm till 4pm – ages 10 to 12 years

The week will culminate in a performance in Waterloo Square (or the DC social space if the weather is against us!) by each group at the end of their Friday sessions.
The morning group will perform at 12.00pm
The afternoon group will perform at 4.00pm

Drop off for morning session is permitted from 8.30am and for afternoon session 12.30pm

If you have siblings who wish to attend they can be grouped into the same session if this is appropriate.





GREAT DEALS!

Sibling discounts and multi-buy discounts available. Please ask our Ticket Office for details.



COVID -19

Dance City acknowledge our responsibility to protect all staff, students and customers. A full risk assessment has been conducted of the Dance City Newcastle building and we are continually maintaining and addressing our safety procedures in response to the latest Government guidance on COVID-19. You can find the latest version of this document under 'COVID-19 Risk Assessment' at the bottom of this page. In order to make these workshops as safe as possible we have reduced capacity to 18 or 30 per class to ensure social distancing can be maintained throughout.

To protect all building users we ask that masks be worn when entering and moving about the Dance City building, as long as you feel comfortable and able to.