Ballroom Beginners (16+)
Learn to Waltz, Quickstep and Foxtrot
Adult Class
Newcastle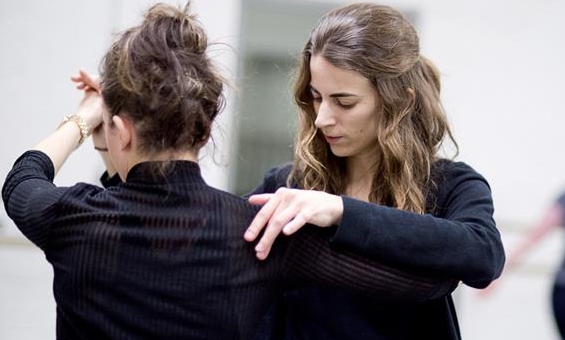 Class times:
Every Tuesday 6.30pm-7.30pm
PLEASE NOTE: This class is selling out on a regular basis. We advise that you book in advance.

Targets: Agility, coordination and stamina.

What is it?
A relaxed and social class where you'll learn a range of dances, such as Waltz, Quickstep and Foxtrot. We will build on these every week so you'll learn full routines to dance. Come as a couple or on your own. We will build on these every week so you will learn full routines to dance with your partner, however you are more than welcome to come alone.

Who is it for?
Anyone aged 16+, all levels and abilities welcome, couples or individuals.

What should I wear?
Comfortable clothing. Women should wear dress shoes with a mid-heel (no stilettos), men should wear smart shoes they can turn in.

What do I need to bring?
Shoes (see above)

Teacher Alyssa Lisle
Alyssa began her Ballroom dance training at the age of 6, and competed in national competitions from the age of 9, gaining many Championship titles throughout this time. She gained her Ballroom Teacher Training at the age of 17.

Please let the ticket office know if you have any additional needs, if you feel comfortable in doing so. If you are pregnant, have an injury or an existing medical condition we would recommend that you seek professional advice before attending a class.