Zoom Guest Pro Class - Anna Seymour with Surface Area Dance Theatre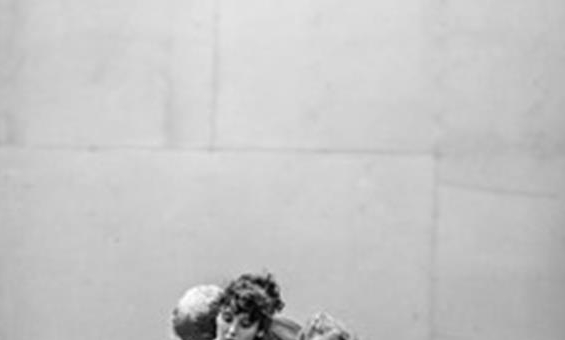 *This is a hybrid class. The teacher will be filmed live at Dance City and you will take part at home via Zoom whilst some people will be taking part in the studio with social distancing*

Anna will lead a class that reflects her long-standing creative practice—developed from her experiences of living between continents and languages. The class will involve moments of sustained thought and moments of conversation. Anna is keen to meet and learn from class attendants hoping that the experience will be both communal in spirit and rewarding.

Anna recently joined?Candoco?Dance Company in London from Melbourne, Australia, where she has lived for 14 years.
?Graduating with a BA in Dance from?Deakin?University, Anna has worked as a freelance dance artist, actress, teacher, consultant and producer. She is a proud Deaf woman and communicates in?Auslan,?BSL?and English. She has a passion for her community, culture and language.

As a dancer, Anna has worked with a range of companies and choreographers in Australia and the UK whilst also choreographing her work (Distraction Society, SPIN, Mini SPIN and Skin). Anna also co-founded The Delta Project, a dance collective of Deaf and hearing performers based in Melbourne.
?
Anna has also worked as an actress for TV (ABC's Get?Krack!n), film (Volatilis) and theatre (Deafferent?Theatre) and has assisted with script developments.?She has spent time in residence in New York (OMI), Berlin (Arts Access Australia), Hobart (SITUATE) and Melbourne (Chunky Move and Lucy?Guerin?Inc) to develop her choreographic research interests.
?
Anna is currently in the studio with the other?Candoco?dancers creating new work with New York-based choreographer Jeanine?Durning?while considering re-mounting Trisha Brown's "Set and Reset" and Yasmeen?Godder's?"Face In" to be performed and toured later in the year.

As part of Dance City's continuing commitment to support the development of professional artists, the Professional Dance Artist programme offers FREE daily class for professional artists. These classes are suitable for those who are at a professional standard. To read our full eligibility criteria please read our 'About' section here: dancecity.co.uk/professional-artists/ignite-programme/

*Please note you must be logged in to your Dance City account to purchase tickets. The system will class you as a member if you are registered as Professional Artist and you do not need to purchase a membership to book onto a class.

If you are not already registered as a Pro Artist with Dance City please contact us at info@dancecity.co.uk or 0191 261 0505 before trying to make your booking.