Break.NE presents Take The Break (Age 10-17)
Breaking Masterclass
Children's Workshop
Newcastle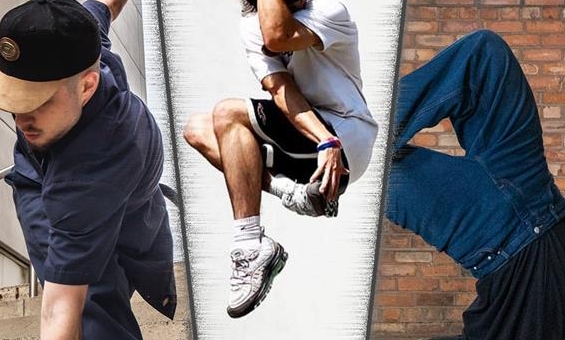 Take The Break is a full day of Breaking for young people of all levels and abilities from across the region.


This workshop is designed to help you level up as a breaker by offering:

-Physical conditioning and maintenance exercises

-New moves and variations to expand your vocabulary

-Advanced techniques within Top Rock, Footwork, Freezes and Power

-Creative concepts to help you discover your own moves

-Battle and cypher exercises and etiquette

The perfect place to take your Breaking to the next level!

Who is it for? Young people aged 10 – 17 years
What should I wear? Comfortable clothing and trainers

There will be regular breaks so please bring drinks, snacks, or money for the café.


Break.NE is a collaborative organisation comprised of:
Rob Anderson/ Justice Bad Taste Cru
Jackson Watson/ Snacks Battalions Cru
Jake Horsley/ Jake the Break Battalions Cru
The collective have a combined experience of 40+ years within Breaking, consisting of battling, teaching and performing. As a newly formed collective they are focused on revitalizing and sustaining Breaking and Hip-Hop culture within the region, by providing high quality workshops, training and events for all ages and abilities.



Please let the ticket office know if your child has any additional needs, if you feel comfortable in doing so. If your child has an injury or an existing medical condition we would recommend that you seek professional advice before they attend a class.