Dance City Youth Company Audition
Be part of our fabulous Youth Company!
Children's Workshop
Newcastle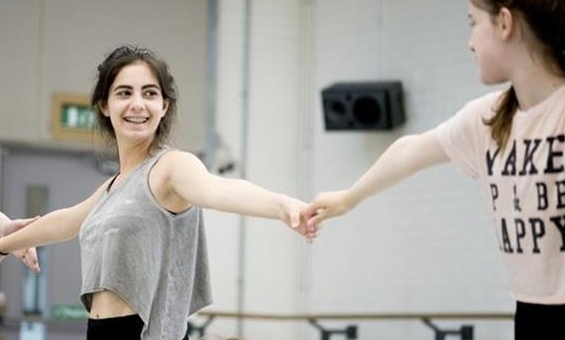 Sign up to the Dance City Youth Company Audition on Saturday 10 September at 10.00am-11.00am

Dance City's Youth Company is an opportunity for young dancers aged 12-17 to develop their dance skills with a dedicated group, and rehearse pieces for performance at a range of showcase events.

Based on a foundation of Contemporary dance, the company will learn a range of different dance techniques led by a professional dancer. They will learn performance skills, stagecraft, and how to create their own choreography.


Company members sign up for a full year (September – July) of tuition, rehearsals and performance opportunities, including three end of term shows in the Dance City Theatre.

They will also earn their Explore Arts Award certificate which is an recognised qualification that can supplement their school achievements.

For children who are interested in joining our Centre for Advanced Training (CAT) program, but feel they need more dance experience first, being part of the Youth Company is the perfect stepping stone.


Who is it for? Anyone aged 12-17

What should I wear? Comfortable clothing and trainers. Bring a bottle of water.

What happens in the audition? Auditionees will dance as a group, lead by a professional dance teacher. There will be two more people on the audition panel in the studio. The group will explore a number of different exercises and activities designed to express dance performance skills and creativity. You don't need to prepare anything in advance, just turn up and have fun!



Please let the ticket office know if your child has any additional needs, if you feel comfortable in doing so. If your child has an injury or an existing medical condition we would recommend that you seek professional advice before they attend a audition.