Breaking (12-17)
Top Rock, Footwork, Power and Freezes
Children's Class
Newcastle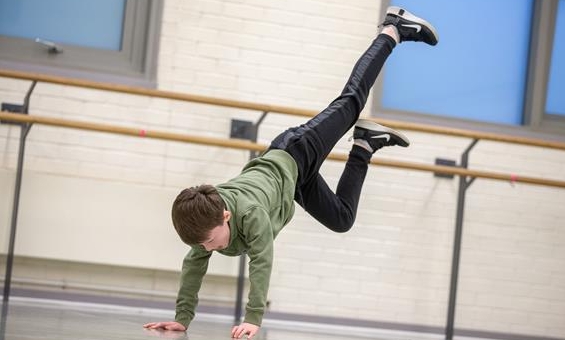 Class times:
Saturdays 1-2pm
Breaking is a fun, creative, high energy and culturally rich dance style. Led by members of Break.NE these sessions will explore the 4 main elements of Breaking: Top Rock, Footwork, Power and Freezes. Participants will learn an exciting vocabulary of movement, combinations and routines, exercises for strength and flexibility, and creative ways to develop their own moves!


Who is it for? Young people aged 12-17. All levels and abilities

What should I wear? Comfortable clothes and trainers. Bring a bottle of water


Teachers: Break.NE

Break.NE is a collaborative organisation comprised of:

Rob Anderson/ Justice Bad Taste Cru
Jackson Watson/ Snacks Battalions Cru
Jake Horsley/ Jake the Break Battalions Cru


Rob, Jackson and Jake have a combined experience of 40+ years within Breaking, consisting of battling, teaching and performing. As a newly formed collective they are focused on revitalizing and sustaining Breaking and Hip-Hop culture within the region, by providing high quality workshops, training and events for all ages and abilities


Dance City requests that the child's name, age, and emergency contact details are included when booking. You can book tickets under a child's Dance City account.

Please let the ticket office know if your child has any additional needs, if you feel comfortable in doing so. If your child has an injury or an existing medical condition we would recommend that you seek professional advice before attending a class.