Inspire Festival Roncametrics Workshop with Gill Roncarelli - 12.30pm
Get an insight into this unique new style
Adult Workshop
Newcastle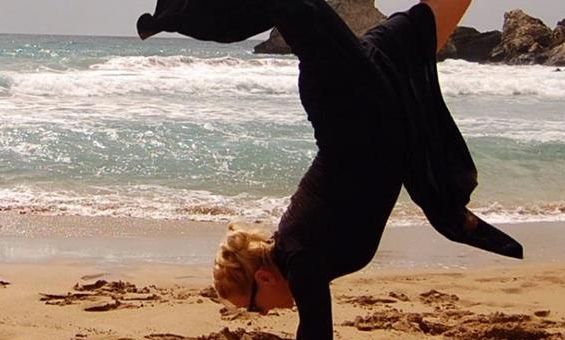 This workshop is for Inspire festival Ticket Holders only. To book a ticket for the festival please visit www.dancecity.co.uk/performances

Each Roncamtrics session will include elements of breathing, stretching, tensing and relaxing muscle groups.

Biography

Gill Roncarelli is an ex- professional dancer in; Ballet, Contemporary, Musical Theatre and Physical Theatre. Born in 1961 she trained at Tweedies in Manchester and went professional at the age of sixteen. Gill danced all over Europe and taught at the Strauss Institute in Via Brera, Milan, from 1980-1985, which specialised in movement therapies such as Alexander technique, Feldenkrais, Pilates, Cunningham and Mattox technique. After returning to the UK, Gill taught dance and movement at Cumbria College of Art and Design, was a Senior Lecturer in Dance, Movement and Physical Theatre at Cumbria Institute of the Arts and was Course Leader for Dance at the University of Cumbria until 2016. Gill's research in that time focused on the efficiency of movement and her work over the last 20 years has been dedicated to finding exercises and asanas from a series of disciplines that give the fastest results in; toning, flexibility, focus and breath. After a series of 10 trials using people from different backgrounds, ages, and body types, Gill created 'Roncametrics'.