Inspire Festival Aerial Workshop with Lynn Campbell and Jane Park - 1.30pm
Learn aerial skills
Adult Workshop
Newcastle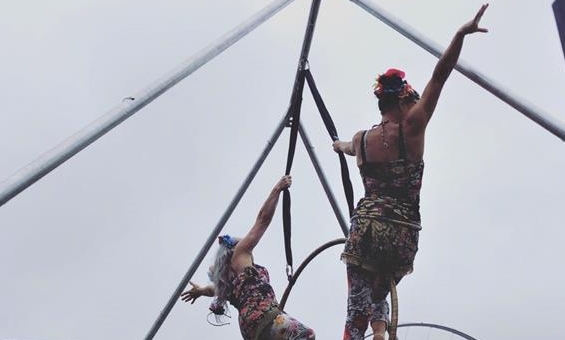 This workshop is for Inspire festival Ticket Holders only. To book a ticket for the festival please visit www.dancecity.co.uk/performances


The Inspire Festival Aerial workshops are short tasters of the fun and challenge that aerial skills provide. You might use trapeze, aerial hoop, cocoons and silks. Aerial is a great way of keeping fit, improving mobility and having fun!

Biography

Lynn Campbell and Jane Park are over 55 and love being in the air! Both love to teach and to perform.

Lynn has trained as a teacher (dance, circus, PGCE, dance therapist and yoga teacher). Jane is an artist, Iyengar yoga teacher and circus tutor.