Freestylers Workshop
Movement-based session celebrating all dance style
Additional Needs Workshop
Newcastle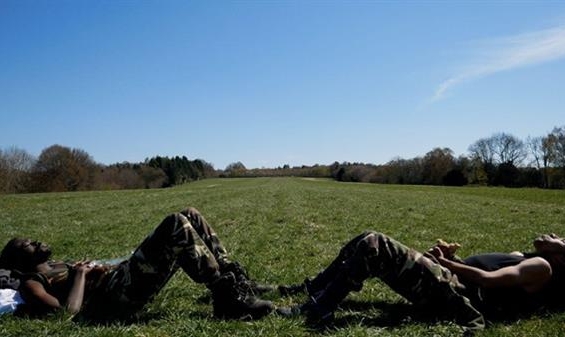 Freestylers Workshop
Sat 06 Nov, 2pm
'Freestylers' workshop will be hosted by artists Dj Hassan, Roland Carline and Sunanda Biswas ahead of their upcoming performances at BALTIC Centre for Contemporary Art, Gateshead and Tramway, Glasgow.
'We are really excited to meet performers local to Tramway and Baltic who are part of a similar inclusive arts community. We want to get to know new people through creativity, performance and movement. We want to invite you to join our show, because we are going to change the world and we need your help!'.
- Roland Carline
Our sessions are movement based, with all dance styles celebrated, we also welcome spoken word and any other types of performance. The workshop will unfold in an organic and creative way - we will be responding to everyone's experience, skills and energy in the moment. We will be listening and learning from each other so we might invite you to take the lead and tell us what you want to do. You can decide how much you want to be involved, you might want to watch at first or be centre stage. It is your choice!
Further information:
This workshop is specifically for performers with learning disabilities and those who identify as neurodiverse.
BSL interpretation available, please notify us if this is an access requirement.
Please come dressed in clothing that is comfortable to move in.
Please bring some song choices with you if you want to.
Some of the content of the workshop may be inappropriate for children.
Freestylers Performance
Freestylers will present their latest performance, Everybody with Me, Always, at the BALTIC -
Fri 12 & Sat 13 November
.
Everybody with Me, Always includes live performance, films and activities in a relaxed environment. You can make noise, move around or just relax and enjoy the show. Book your free ticket here:
BALTIC Tickets