BA (Hons) Professional Dance - Open Day Morning Session
Find out all about our Dance Degree
Adult Workshop
Newcastle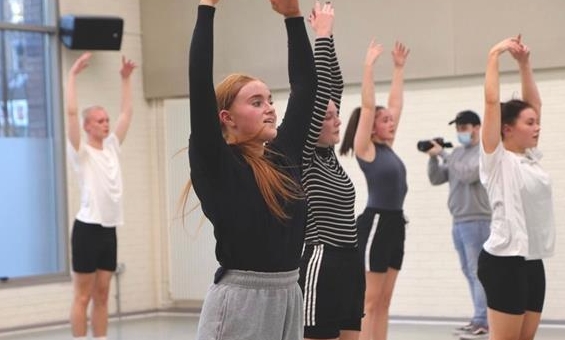 Class times:
10:00am-12:00pm
OPEN DAY DESCRIPTION

The Open Day has been designed to give you an idea of what it is like to be a student on the BA programme, and to help you make an informed decision about whether you would like to apply for the course (via UCAS), if you haven't done so already.


WHAT WILL PROSPECTIVE STUDENTS EXPERIENCE?

Prospective students will be welcomed to join the following:
• Introduction and Welcome
• Live Presentation
o which will include Programme Specification, Entry Requirements and Progression Routes
• Q&A with a member of the teaching faculty
• Technical Taster Class with Creative Session


WHO CAN ATTEND THE OPEN DAY?

Please book under the prospective students name when booking your space.
Each prospective student is able to bring ONE guest only.
This is due to limited space and the COVID-19 precautions in place within the building.

As places are limited it would be helpful to let us know if you intend bringing anyone with you for the Presentation and Q&A session of the open day.
Please email adam.dutton@dancecity.co.uk in advance with this information


WHAT TO BRING:

All you will need to bring with you on the day is your dancewear and some bottled water. Dance class will take place in bare feet or socks.