NEW: Dynamic Flow Yoga (16+) Newcastle
A dynamic, energetic practice
Adult Class
Newcastle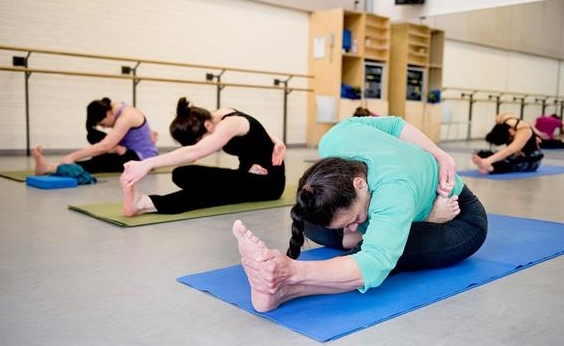 Class times:
Every Monday 7.30pm-9.00pm
Targets: breathing, core and flexibility.

What is it?
Dynamic Flow Yoga is a dynamic, energetic practice which synchronizes breath with movement and focus point. During this class you'll develop concentration and inner stillness while improving strength, flexibility and cardio-vascular fitness.
You'll practise the Primary Series at a steady pace - a fixed series of Asanas (postures), linked together through a flow of movement, called the Vinyasa.
This practice draws from traditions and teachings passed down through a 5000 year old lineage, and more recently from Krishnamacharya to Sri K. Pattabhi Jois, and now to his grandson R. Sharath Jois.

Who is it for?
Anyone aged 16+ with at least 2 months experience as the class will work through the full series.

What should I wear?
Comfortable clothing, no shoes

What do I need to bring?
A mat if you have one (Dance City also has mats in the studio that you can borrow for free)

Teacher Lizzie Klotz
Lizzie is a contemporary dance artist and Ashtanga yoga teacher based in Newcastle.
She has been developing her physical practice for many years, initially exploring Pilates for injury rehabilitation and prevention. In recent years, Lizzie has been more and more drawn to the benefits of yoga – physically, mentally and emotionally. She is passionate about sharing her interest in the body, empowering her students to become the 'drivers of their own vehicle'.
Lizzie has practiced Ashtanga yoga for four years, receiving her 200hr Yoga Alliance Teaching Qualification at Abhinam Yoga School in Goa, India from 2017 - 2019.

Please let the ticket office know if you have any additional needs, if you feel comfortable in doing so. If you are pregnant, have an injury or an existing medical condition we would recommend that you seek professional advice before attending a class.