In Motion (16+) Newcastle
For adults with additional support needs
Additional Needs Class
Newcastle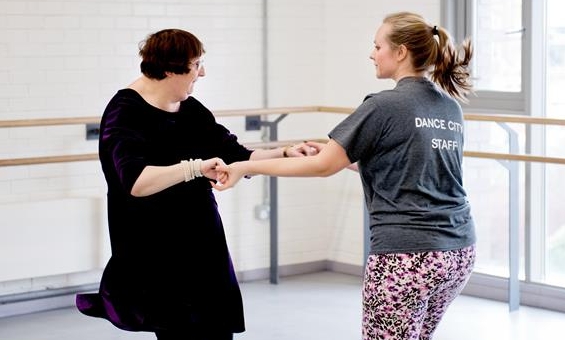 Class times:
Every Monday 1.30-2.30pm
Please note: Carers or Support Workers must accompany the participants in the class (tickets only required for participants).

What is it?
In Motion is a class for young to older adults with additional support needs, learning and physical disabilities. These classes are about getting people moving and being active. We incorporate high energy aerobic style warm ups and stretching with learning new fun routines each week alongside creative tasks and, a participant highlight, free dance. This structure helps engage everyone in the class, ensuring moments of learning new movement vocabulary, staying active and fit, but also allowing the time to explore your own movement and get creative. All aspects of the classes are totally non-judgemental and done in a safe environment made for expression, adaption, creativity, exploration and most of all fun! Led by an experienced dance practitioner leading inclusive dance in various community settings aiming to make dance accessible to everyone.

Who is it for?
Anyone aged 16+ with additional needs.

What should I wear?
Comfortable clothing, trainers or socks.

What do I need to bring?
You can bring a CD or musical track of your choice for the free dance part of our session.

Teacher Molly Stroyan
Molly has studied contemporary dance and was awarded a First Class Bachelor of Arts Degree in Dance, Performance and Teaching from The University of Central Lancashire. She has had experience working with renowned dance companies and initiatives such as Candoco Dance, Dance for Parkinson's, Corali, BalletLorent and Ludus whom work with people of all abilities and needs, in different communities.

If you are pregnant, have an injury or an existing medical condition we would recommend that you seek professional advice before attending a class.