Street Beginners Monday (16+) Newcastle
Boost your energy and bust some moves!
Adult Class
Newcastle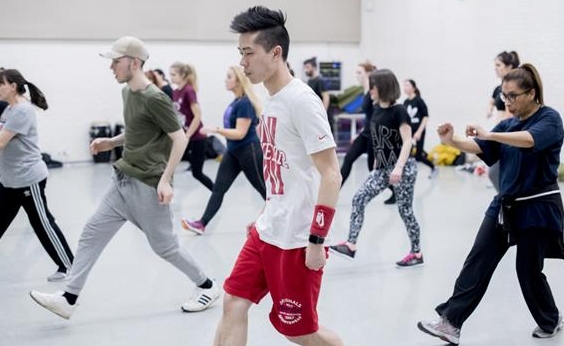 Class times:
Every Monday 6.30-7.30pm
Targets: core, glutes, cardio.

What is it?
Street dance was first seen in the USA in the 70's. Street dance is an interesting and energetic amalgamation of many hip hop and funk dance styles. Other dance forms like house dance, locking, popping etc. are also a part of the same movement of which street dance originated. Join our high energy fun street dance class for complete beginners and those with a little more experience. You will get a great exercise workout, boost your energy and bust some moves!

Who is it for?
Anyone aged 16+ with little or no dance experience.

What should I wear?
Comfortable clothing, trainers or socks.
Please note - only clean trainers can be worn in the studio.

What do I need to bring?
Bottle of water, towel.

Teacher Annesha Parkinson

Please let the ticket office know if you have any additional needs, if you feel comfortable in doing so. If you are pregnant, have an injury or an existing medical condition we would recommend that you seek professional advice before attending a class.