Musical Theatre (16+) Newcastle
Inspired by the West End and Broadway stage
Adult Class
Newcastle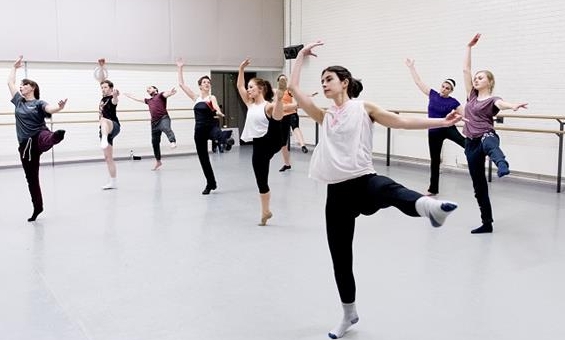 Class times:
Every Tuesday 6.30-7.30pm
Targets: cardio, full body workout.

What is it?
If you love musicals, you will love this class! This fun, fast paced Musical Theatre class draws inspiration and choreography from the West end and Broadway musicals. Each class will begin with an aerobic warm up and stretching to enhance blood flow and to increase flexibility. You will then be taught choreography to a diverse range of Musical Theatre numbers. (New choreography will be taught each week) This class has a strong emphasis on preparing you for performance opportunities in Musical Theatre.

Who is it for?
Anyone aged 16+ with some dance experience.

What should I wear?
Wear comfortable clothing with indoor trainers or jazz shoes.

What do I need to bring?
We recommend bringing a bottle of water with you to class.

Teacher Laura-Anne Stewart
Laura-Anne Stewart (BA Hons) trained at London Studio Centre and graduated in 2012. Prior to this, Laura completed her BTEC in Dance Performance at Newcastle college, alongside holding a scholarship with the British Ballet Organization in which she was awarded the Wayne Sleep bursary for Artistry.

Upon graduating LSC, Laura has worked for Disneyland Paris, Norwegian cruise line, TUI and in 2015 went on to gain her first Broadway credit performing in 'Saturday Night Fever' the musical along side Royal Caribbean cruise lines. Laura has been working for Royal Caribbean ever since.

In between her cruise contracts, Laura gained her Dance Teaching Qualifications with the British Ballet Organization in London.

Please let the ticket office know if you have any additional needs, if you feel comfortable in doing so. If you are pregnant, have an injury or an existing medical condition we would recommend that you seek professional advice before attending a class.