Ballet Beginners Thursday (16+) Newcastle
Builds strength throughout the whole body
Adult Class
Newcastle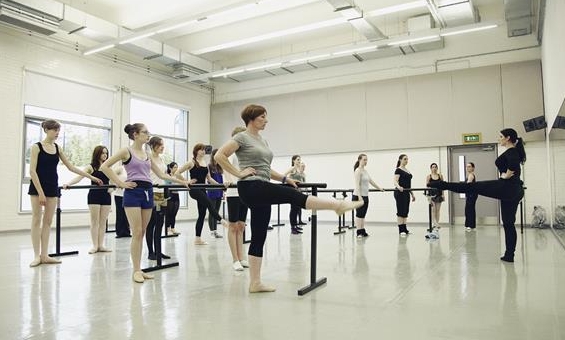 Class times:
Every Thursday 5-6pm
PLEASE NOTE: This class is selling out on a regular basis. We advise that you book in advance.

Targets: lower body, arms, core and posture.

What is it?
Classical Ballet builds strength throughout the whole body and helps improve flexibility. Dance City offers high quality, fun classes with a friendly and welcoming atmosphere, without the pressure of exams. You'll start with a series of exercises at the barre, progressing to travelling movements and sequences in the centre, using a wide variety of music for motivation. Each exercise is created to physically work the entire body, and will also enhance your memory retention. The class is designed to develop many skills including balance, co-ordination, strength and flexibility, muscle tone, stamina and fitness.

Who is it for?
Anyone aged 16+ who has little to no experience of ballet. If you are returning to ballet after a long break we recommend starting in the beginners class.

What should I wear?
Comfortable clothing, nothing too loose. Ballet shoes or socks.

What do I need to bring?
Something to tie your hair back if you have long hair.

Teacher Rachael Stewart
A graduate of the Northern Ballet School with a National Diploma of Professional Dance. After graduating she moved to Florence, Italy to perform as a Principal dancer with the ART of Movement Dance Company, the Florence Dance Company and the Amedeo Ballet Company. During her time in Italy, she also began her teaching career and taught many styles of Dance at the Florence Dance Centre, and the ENARS Ballet School.

Please let the ticket office know if you have any additional needs, if you feel comfortable in doing so. If you are pregnant, have an injury or an existing medical condition we would recommend that you seek professional advice before attending a class.