Musical Theatre (7-11)
Group dance and performance skills
Children's Class
Newcastle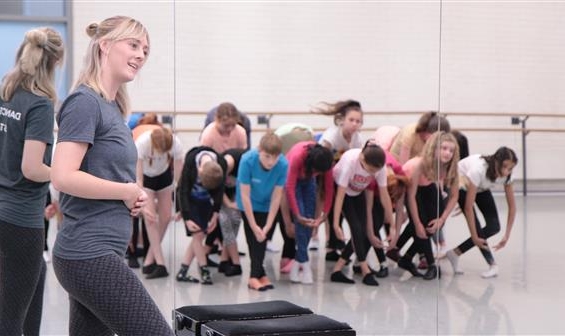 Class times:
Saturdays 11.30am-12.30pm
What is it?

Musical Theatre is an energetic and creative class. This class is based around performance technique and group work, and explores many different dance styles, with ideas from musicals of the West End and Broadway. The class begins with an energetic warm up leading into group exercises and stageworthy routines. Throughout the sessions you will be taught different dance styles, drawing inspiration from shows such as Matilda, Wicked and Hamilton!

Who is it for? Anyone aged 7-11, all levels

What should I wear? Comfortable clothing, leggings, tracksuit bottoms and T-shirt etc.

What should I bring? Bottle of water

Teacher: Rachael Topham

Dance City requests that the child's name, age, and emergency contact details are included when booking. You can book tickets under a child's Dance City account.

Please let the ticket office know if your child has any additional needs, if you feel comfortable in doing so. If your child has an injury or an existing medical condition we would recommend that you seek professional advice before they attend a class.