Ashtanga Yoga Monthly Workshop (Adults)
Half Primary Series
Adult Workshop
Newcastle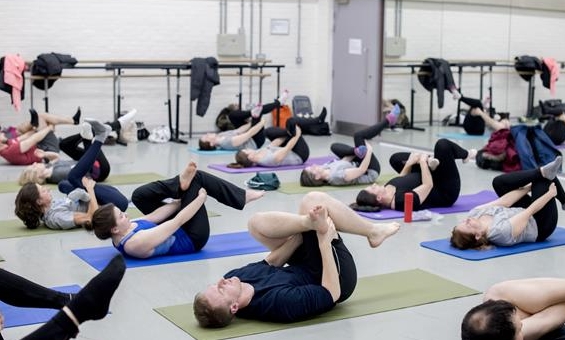 Class times:
12.30-1.30pm One Sunday each Month
What is it?
Ashtanga Yoga is a carefully devised sequence of flowing postures (asanas) linking breath (pranayama) and movement (vinyasa) together to create a complete practice. Ashtanga is an athletic flow combining strength, flexibility and stamina with the intention to approach the practice as a moving meditation.

In Ashtanga daily or regular practice is highly emphasized and is traditionally taught without music in a Mysore style (self practice, named after the city in India where Ashtanga originates) where each student moves through the practice at their own pace and level. In Led Ashtanga classes participants will be guided through the series of postures with adjustments being given.

During these led classes we will take you through parts of the Primary series of Ashtanga which is made up of the opening sequence, standing sequence, seated sequence, back bending and a set of inversions known as the finishing sequence. Practice always ends with a delicious well deserved Savasana. During these challenging and rewarding classes we will provide the space for you to go deeper into your own personal Yoga journey.

Who is it for?
Adults of all ages and abilities

What should I wear?
Comfortable clothing that you can move easily in. No shoes or socks necessary.

What do I need to bring?
If you wish to bring your own Yoga mat you can however Dance City provides all mats and props. You may also bring water for before and after the class, please note water is not usually drank during the Ashtanga practice.

Teacher Information:
Celeste Hay and Mario Troiano are qualified Yoga teachers based in Newcastle. They specialise in Ashtanga and Vinyasa Yoga and have a passion for sharing all aspects of yoga to encourage expansion both physically and mentally. Before beginning their Yoga journey Celeste came from a professional dance background whilst Mario came from a Calisthenics background. This is where the love of movement first started and the fascination of what the body can achieve is what sparked their interest to go deeper. This led them both to Yoga where they found not only mental clarity and a deep sense of peace but it prompted their love to show up everyday, no matter how short or long and commit to dedicating time to themselves. Yoga is a way of life for Celeste and Mario and they believe what is practiced on the mat is the gateway to how we lead our lives off the mat. During their classes Celeste and Mario will give you everything they can to help you go deeper and most importantly find the fun in the challenges.

Please let the ticket office know if you have any additional needs, if you feel comfortable in doing so. If you are pregnant, have an injury or an existing medical condition we would recommend that you seek professional advice before attending a class.