Contemporary (12-17)
Exploring movement in a fun and creative way
Children's Class
Newcastle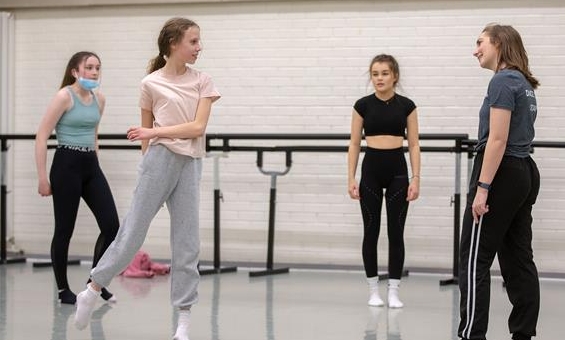 Class times:
Fridays 5.00-6.00pm
What is it?
Contemporary is a genre of dance that is connected to ballet and modern dance and emerged in the 1950s. This class is brilliant for budding contemporary dance students who would like to develop performance skills. You will develop your Contemporary dance technique whether you're a complete beginner or have done some dance before.

This class begins with some warm-up and technique exercises which focus on stability and gaining a general understanding of Contemporary dance. You will also have the opportunity to do some choreographic work, either working towards a performance or just exploring movement in a fun and creative way.

Who is it for?
Anyone aged 12-17, all levels and abilities welcome.

What should I wear?
Comfortable clothing, socks

What should I bring?
Bottle of water

Teacher: Alyssa Lisle
Alyssa Lisle began her Contemporary dance training on the Dance City CAT aged 13, and trained on the BA (Hons) Dance Professional Practice at Dance City. She has worked for Creative Seed Carnival Company, Fertile Ground Dance and Abbott Dance Theatre.

Dance City requests that the child's name, age, and emergency contact details are included when booking. You can book tickets under a child's Dance City account.

Please let the ticket office know if your child has any additional needs, if you feel comfortable in doing so. If your child has an injury or an existing medical condition we would recommend that you seek professional advice before they attend a class.