Creative Break 2 (11-15) Newcastle
Create your own B-Boy style
Children's Class
Newcastle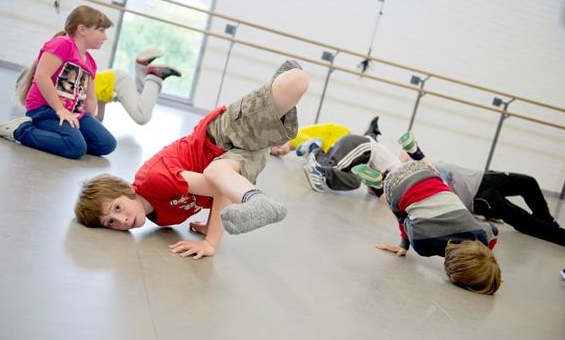 Class times:
Every Saturday 12-1pm
What is it?
Creative Break 2 is an introduction to all elements of breakdance. Learn how to create your own style using the foundations of breaking. During this class you will learn top rocks, drops, footwork and freezes. You will learn how to create your own B-Boy style from the various styles taught. Break dance is a popular style of street dance that was created and developed as part of hip-hop culture among African American and Latino youth in New York City.

Who is it for?
Anyone aged 10-14, all levels and abilities welcome.

What should I wear?
Comfortable clothing, trainers or socks

What should I bring?
Bottle of water

Teacher Lee Williamson

Please let the ticket office know if your child has any additional needs, if you feel comfortable in doing so. If your child has an injury or an existing medical condition we would recommend that you seek professional advice before they attend a class.