Tiny Tappers (4-8) Newcastle
A fun tap dance class for children
Children's Class
Newcastle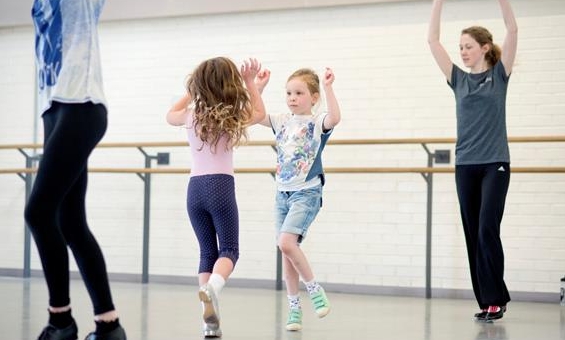 Class times:
Every Saturday 10-11am
What is it?
Tiny Tappers is a fun tap dance class for children. The class begins with a simple warm up, leading in to tap techniques and steps. These steps and techniques will then be used to build a dance routine to a Disney song. When the routine is finished, there is the opportunity for the Tiny Tappers to perform at the end of term show at Dance City which is always lots of fun! Wear any comfortable clothes that can be danced in. Tap shoes or trainers are fine.

Who is it for?
Any child aged 4-8, all levels

What should I wear?
Comfortable clothing, tap shoes or trainers. We have a small selection of tap shoes to hire for 50p on a first-come, first-served basis (sizes 9.5/10/10.5). It is recommended that if your child wants to attend on a regular basis you buy tap shoes.

What should I bring?
A bottle of water

Teacher Rachael Fittes.
Rachael has danced on various TV shows such as Britain's Got More Talent, she has also danced in a few music videos including one with pop group The Saturdays. She began teaching her own dance class in 2007 after being asked to choreograph a local play. Rachael has a very strong passion for dance, teaching, choreographing and loves performing.

Please let the ticket office know if your child has any additional needs, if you feel comfortable in doing so. If your child has an injury or an existing medical condition we would recommend that you seek professional advice before they attend a class.