CAT Open Auditions
Children's Workshop
Newcastle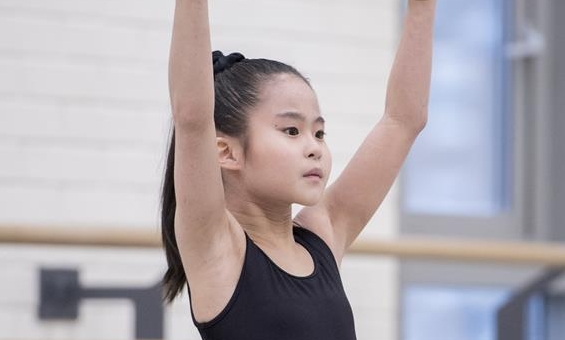 Admission to the CAT in September 2020 is by audition. You will need to complete a CAT Audition Application Form and be aged 10 – 16 to book your audition place at Dance City.


PLEASE NOTE: Due to the Coronavirus outbreak we have made the decision to change the dates of the 2020 CAT Auditions to later in the year and to condense the CAT Audition Process. This means we will make all of our deliberations during one session, including inviting candidates to interview on this date also, rather than holding an additional 2nd Stage Audition.

Audition dates

Saturday 4 July 2020, 1pm – 3pm (Interview times 3pm - 7pm at the latest)
Sunday 5 July 2020, 11am – 1pm (Interview times 1pm - 5pm at the latest)

If you have already applied to attend a 2020 audition you should have received an email notification of what date your Audition will now take place on, however any questions please don't hesitate to contact Hannah on hannah.moreno@dancecity.co.uk

For more information about the CAT please visit the Dance City website:
https://www.dancecity.co.uk/training-academy/cat-centre-for-advanced-training/

Due to remote working at this time we are unable to accept postal applications, sincere apologies for any inconvenience this may cause.

You can either download and complete the application form on the CAT Page as an e-version or print and scan the document to send back via email to hannah.moreno@dancecity.co.uk. Please also send a digital image with the form so that we have a completed document.

You will need to return your completed audition application form before Thursday 2 July 2020. Places at audition are limited so please book early as we cannot guarantee there will be space available on your preferred date and time.

Hannah Moreno, CAT Coordinator
E: hannah.moreno@dancecity.co.uk

(PLEASE NOTE - TO BOOK A PLACE ON A CAT AUDITION IS BY APPLICATION FORM ONLY THE 'BOOK NOW' FEATURE FOR THIS EVENT IS NOT WORKING)


What should I wear at an audition?
When taking part in auditions for the CAT, applicants should wear the following:
Leotard / vest, footless tights, ballet shoes or socks.

If you do not have any dancewear, then leggings or shorts and a t-shirt or sports vest will be suitable.
Loose clothing is not appropriate as the audition panel need to be able to observe body alignment.