BA Open Days 2022
An insight into the BA (Hons) Professional Dance
Adult Workshop
Newcastle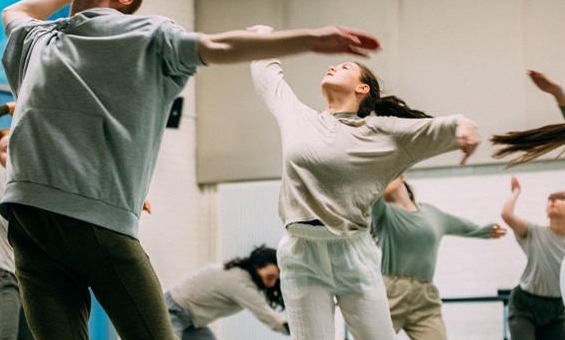 Are you passionate about dance? Do you dream of a career as a professional dance practitioner?
If so, the Dance City Training Academy's BA (Hons) Professional Dance programme will provide you with the skills, knowledge and experiences you need to excel in the world of dance today – as a performer, educator, choreographer, producer, and cultural manager. If you are thinking about where to apply to study in September 2023, the best way to decide if our course is for you is to take part in one of our Open Days (Saturday 22 October or Tuesday 15 November 2022). These events will provide prospective students with the opportunity to experience first-hand, the brilliant dance training that takes place here at Dance City.
Prospective students will be welcomed to join the following:
o Introduction and Welcome from BA Programme Leader, Dr Shantel Ehrenberg.
o Meet degree Faculty and current BA (Hons) students.
o Taster dance class with degree Faculty.
o Tour of the Dance City Facilities.
o Presentation from Faculty, which will include the following:
Programme Specification
Rehearsal and Performance Student Footage
Interviews
Progression Routes
Entry Requirements
Q&A's
Booking is essential for our Open Days. Once booked you will be sent further information about the day. Please also feel free to get in touch if you have any questions before and/or after booking at info@dancecity.co.uk
PLEASE NOTE - The Open Day is NOT an audition, it is a chance to find out more about the course, view the facilities and meet the staff team.