Teen Ballet (11-15) Newcastle
Learn ballet without the pressure of exams
Children's Class
Newcastle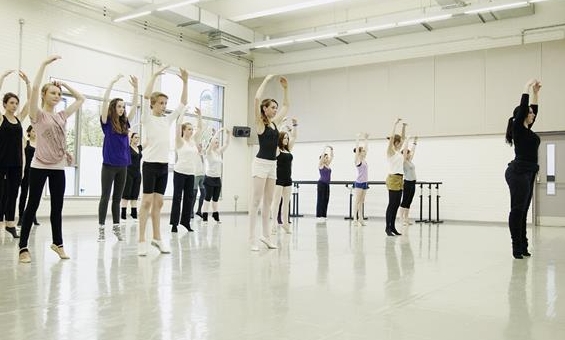 Class times:
Every Friday 5pm-6pm
What is it?
Ballet is a type of performance dance, that originated in the Italian Renaissance courts of the 15th century, and which was further developed in France and Russia as a concert dance form.
This class focuses on building strength, flexibility, stamina and most of all confidence. In this class students will work on improving classical ballet technique. Steps will be adapted to suit all levels so don't worry if you have no experience or tons of experience. We will work to a level that suits every dancer. Ballet targets the whole body and improves all areas of fitness. Regular practice can improve posture and balance, whilst toning the body and improving cognitive development.
The physical benefits of regular ballet often become visible within a few weeks of attendance and the positive effects on mental well being are invaluable.

Who is it for?
Anyone aged 11-15, all levels and abilities welcome.

What should I wear?
Comfortable clothing, nothing too loose. Ballet shoes or socks.

What do I need to bring?
Something to tie your hair back if you have long hair.

Teacher Emily Wratten
Emily specialises in Ballet and Contemporary dance and has a wealth of experience in teaching a variety of dance techniques.
After completing her professional training at Trinity Laban Conservatoire of Music and Dance, she went on to gain registered teaching status with the Royal Academy of Dance. Emily has been working professionally in the sector since 2008 and has toured as a performer and choreographer in the UK and abroad.
She has a range of practice in dance theatre work, including experience teaching BTEC, A-Level and GCSE dance. In 2009, she studied at the prestigious Martha Graham School in New York City, where she was able to further develop her knowledge and skills.

If the attending child has any additional needs please let the ticket office know when booking, if you feel comfortable to do so.