Dance City Youth Company (11-15) Newcastle
Children's Class
Newcastle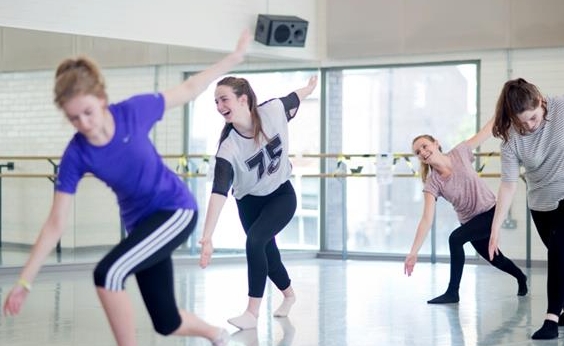 Class times:
Every Saturday 11.30am-1.00pm
What is it?
Dance City Youth Dance Company will focus on contemporary dance development and performance skills as well as technical ability. It is an exciting company made up of the region's youth. The class have the opportunity to perform at Dance City's end of term shows.

The company is by audition only. Open auditions take place on Saturday 7th September 2019 11.30am-1pm OR 1pm-2.30pm. Places are limited so booking is essential. Once selected the company will form for 1 year until July 2020.

Who is it for?
Anyone who is aged 11-15 with some dance experience

What should I wear?
Loose comfortable clothing and bare feet.

What should I bring?
Bottle of water

Teacher
Michaela Wate began dancing at Dance City and having completed several years of training on Dance City's Centre for Advanced Training, she went on to receive a first class degree from the Scottish School of Contemporary Dance. Before returning to Newcastle, Michaela performed and toured with KaSt Dance Company and choreographed works for Duka Dance.

If the attending child has any additional needs please let the ticket office know when booking, if you feel comfortable to do so.